Home
›
The Off-Topic Cafe
New to Crypto? Make sure you read the things you need to know about the Crypto Market in Canada for 2019. We've put all you need
in this updated post!
Montreal Flooding
CoinGuy
Administrator
Hey guys , if you may not know I live in Montreal, but more specifically right on border of Pierrefonds/Roxboro which is a borough (county) of Montreal. Right now we are suffering from a flood not seen in it's history.
Thankfully my house is not yet inundated, but it's close. Maybe 2 blocks away. Anyway, don't worry. I am fine for now... I wouldn't be at work, if I was nervous that my house would be flooded today.
Here is an idea of what it looks like at the moment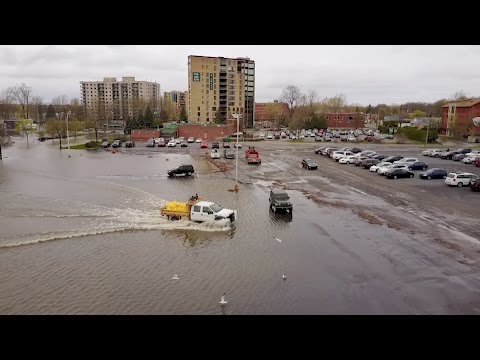 I have been donating my time after work to help neighbors, donating food to the evacuated, ect. However, I feel safe enough to come to work. I moved my stuff that's important to the second floor of my house.
If you wish to donate, the Red Cross has opened a fund, but it looks like they don't accept Bitcoin and YesToBitcoin no longer seems to offer it. Anyway the link is here:
https://donate.redcross.ca/ea-action/action?ea.client.id=1951&ea.campaign.id=69612&_ga=2.255824142.723887049.1494259359-1749562514.1494259332
In full transparency, I have not donated myself yet, because I am not sure if my house will be safe. It's far from over, because the dams close to the city are overloaded.
I hope if you live in the region you stay safe.