Home
›
Bitcoin Canada Meetups
New to Bitcoin? Make sure you read the things you need to know about the Bitcoin Market in Canada. We've put all you need
in this updated post!
Bitcoin is forking! Montreal Bitcoin Meetup on July 13th
CoinGuy
Administrator
Got this email, and thought I would share. It's a metup b I guess led by
@BitFrank
INVITATION TO MONTREAL BITCOIN MEETUP
THIS EVENT TAKES PLACE IN MONTREAL, CANADA
When: July 13th 6:15 PM | What: bitcoin forking and scaling debate
Where: District 3 Innovation Center at Concordia University
Address: 1250 Rue Guy, Montréal, QC H3H 2L3 - 6th floor
Organized by: Francis Pouliot and Vincent Gauthier
This is a joint meet-up between th Bitcoin Embassy meetup and the Blockchain Montreal meetup.
Agenda
18:30-19:30 - deep dive into the Bitcoin governance process, how consensus works, the role of different types of nodes, the development process, what is the economic majority / economic nodes, segregated witness, Bitcoin scalability, upcoming soft fork scenarios and analysis.
19:30-20:30 - blockchain montreal meetup group takes over at the location, all are welcome to stay and attend.
Register
The entrance is free. Register here if you intend to come:
https://www.meetup.com/Bitcoin-Embassy/events/241434535/
Live stream
The event will be streamed here starting 18:30 on July 13th: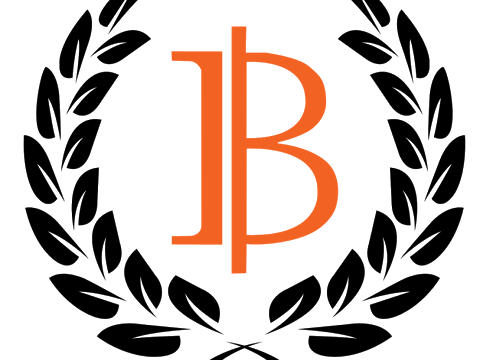 Kind regards,
Francis Pouliot
Twitter:
https://twitter.com/francispouliot_
Meetup description
Bitcoin is at a crossroads.
There is a real possibility that the Bitcoin blockchain will be split into two separate chains, for an undetermined amount of time, starting on August 1st 2017.
In addition, there are several Bitcoin upgrade proposals that, in different scenarios, will cause a split in the Bitcoin blockchain if they are implemented by participants in the network.
A split in the Bitcoin blockchain can result, for a certain period of time, in the existence of two bitcoin chains, thus two different bitcoin currencies (not unlike the difference between ETH and ETC).
If you do not properly understand and prepare, and continue to transact as usual, you are at risk of losing bitcoins.
In addition, if there is a chain split, Bitcoin users will have bitcoins on both chains, and there are opportunities for the risk-seeking well-prepared Bitcoin users to profit.
It is essential that Bitcoin users undersdand and prepare, and I'm here to help!
LECTURE AND WORKSHOP BY FRANCIS POULIOT
Francis Pouliot, director of the Bitcoin Embassy and CEO of Satoshi Portal, has been researching the Bitcoin development process and protocol upgrade (scaling) debate. He will be sharing his very niche experience and knowledge. This is a unique opportunity to ask an expert about this critical yet obscure topic.
Preperation readings:
-
https://www.weusecoins.com/uasf-guide/
- uasf.co
-
https://medium.com/@jimmysong/uasf-bip148-scenarios-and-game-theory-9530336d953e
-
https://medium.com/@jimmysong/bitcoin-uasf-and-skin-in-the-game-7695031c5689
-
https://medium.com/@lukedashjr/bip148-and-the-risks-it-entails-for-you-whether-you-run-a-bip148-node-or-not-b7d2dbe85ce6
Podcast:
http://www.bitcoin.kn/2017/06/uasf-bip-148-softfork/
Step 1: education
- Presentation of the Bitcoin governance process
- All about forks: different types, what are they, how they work, how they differ
- The role of economic nodes in Bitcoin
- The role of miners
- How the Bitcoin consensus mechanisms work
In-depth review of:
- Segregated Witness (BIP141)
- UASF BIP148
- Other Bitcoin protocol suggestions
Step 2: preparation
- Possible outcomes of UASF BIP148, Segwit2x, Bitcoin Unlimited
- Different tools and techniques
- Security recommendations
- Potential opportunities
THANK OUR SPONSOR: BYLLS!
This meetup is made possible thanks to the support of Bylls, Canada's best Bitcoin payments and exchange services. Pay all your bills and send Canadian dollars to any bank account in Canada with Bitcoin! Check them out at www.bylls.com